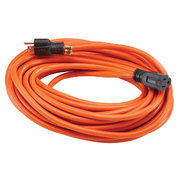 50 Ft Extension Cord ... (Recommended)
NOT INCLUDED WITH JUMPER


50 ft extension cord works perfect when you will need a jumpers blower or canopy with lights setup more then 10ft away from a power source. Adding an extension cord to your order is highly recommended when this is the case. Please note if you do not add this to your order and you need an extension cord you will need to provide one.