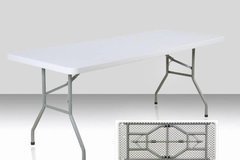 6 Ft Rect Tables ... [Seats Up To 8]
WANT TABLES?

You have come to the perfect place
Our 6 ft Rectangular tables also known as banquet tables are 30" inches wide and 72" inches long. Each table seats between 6 to 8 chairs per tables.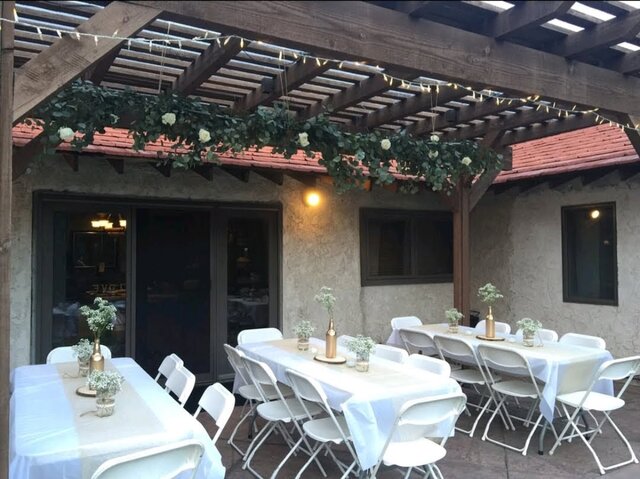 If you choose to seat 6 chairs per tables 3 chairs at each lomg side of the tables works perfect. if you choose to seat 8 chairs per table you can place 3 chairs at each long side of the table and 1 chair at each other side of the table.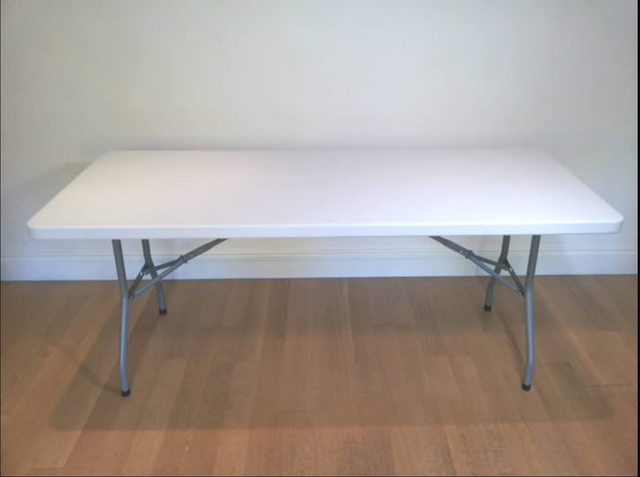 These tables are much more space efficent then round tables and are highly recommended if you have a smaller area for your event but still want to host as much guest as possible.